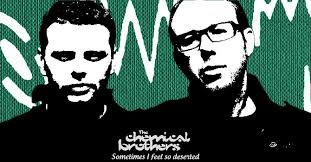 The Chemical Brothers sera cet été aux Déferlantes! Le duo électro britannique viendra se produire à Argeles-sur-mer le samedi 9 juillet, même soir que The Offspring. Une nouvelle tête d'affiche mondiale por fêter les 10 ans du festival pop-rock du pays catalan. 
En plus de 20 ans de carrière les Chemical Brothers ont déjà enregisté de nombreux succès, notamment "Hey boy, hey girl".
Nous vous rappelons que le camping Europe, partenaire des déferlante, aura à disposition une navette pour le retour du festival.