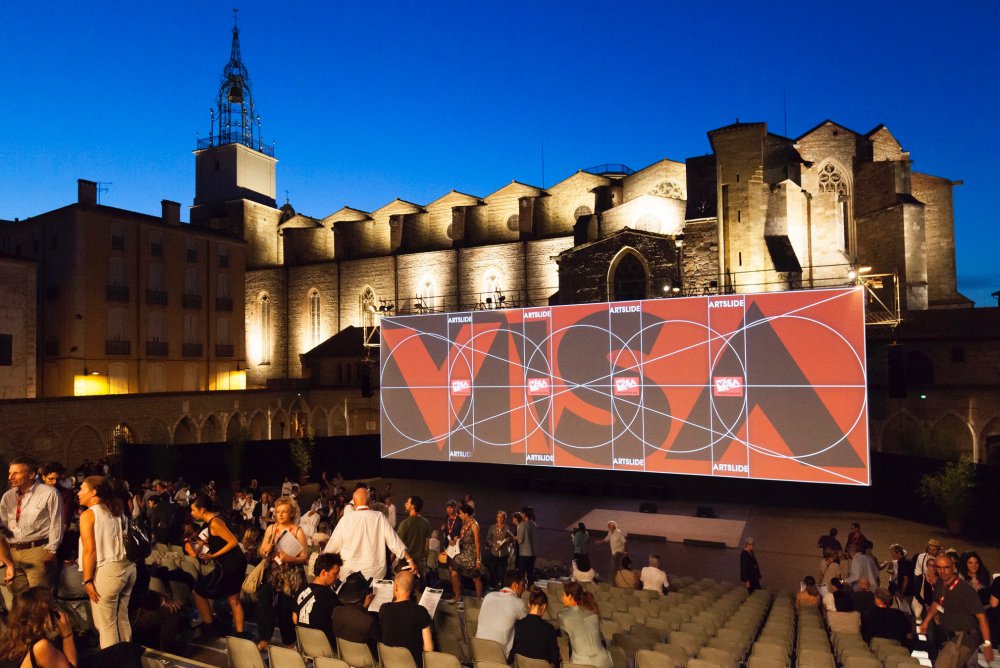 Visa pour l'image - Perpignan 2018
Exhbitions fram saturday september 1 to sunday 16 2018
Screenig shows, from monday, monday september 3 to saturday september 8 2018
Professional week, from monday september 3 to saturday september 8 2018
Education week, from monday september 17 to friday september 21 
         An international festival of photojounalism in Perpignan, Visa pour l'image is considered, once a year, as "the biggest mazine in the world".
For 30 years, during 2 weeks in september, the festival looks back at current evants that have occurred over the last year trough 25 exhibitions and 6 viewing parties. Today, Visa pour l'image is a major gathering of internationnal press professionals an photojournalists.
In 2015, 245 000 people visited the exhibitions and more than 30 000 attented screening shows free admission.
Shuttles, round trip (2€) from the campsite Europe Argeles Plage in the center of Perpignan are made available